Stucco Repair Neptune Beach FL
You found Stucco Repair Pros. We are stucco repair division of Willis Contractors, LLC.  Our company is regarded as leading stucco repair contractors in and around Neptune Beach, FL. We specialize in stucco repair, stucco installation and stucco removal services. Our past clients have left 5 Star reviews praising our workmanship, fairly priced services and our warranty.
Our customer base consist of homeowners who need small stucco crack repair services to huge property management groups that need us to take care of their commercial or industrial client's stucco repair needs. Our company wants to be your Stucco Installation Pros if your home or business needs professional stucco installation contractors in Neptune Beach, FL.
We also would love to be your Coquina Stucco Repair Pros if your home or business is wrapped in Coquina stucco that need repair. We are famous for being Stucco Crack Repair Pros, Stucco Chimney Repair Pros, Stucco Hole Repair Pros, Stucco Removal Pros and any other stucco services that require licensed, insured and experienced stucco contractor Neptune Beach FL.
Stucco Repair Neptune Beach FL – To Schedule FREE Estimate Call (904) 606-5353
Stucco Repair Neptune Beach FL –  Local Trouble Free Stucco Contractors
Why do you let your stucco repair issues stress you out? Especially when you know Stucco Repair Pros can and will get it done for you… Our mission is to provide you with great stress-free experience along with high quality skillfulness. That is why we warranty our work up to one whole year. Call our office and talk to our attentive staff. They will help you schedule your free no obligation stucco repair Neptune Beach FL estimate at your convenience. When your house or your commercial structure needs Licensed, Insured, Experienced, Available and Reliable stucco contractor Neptune Beach FL our trained stucco technicians will hurry to your rescue.
Our top notch estimators will help you to pinpoint the problem and give you answers to all of your questions. They will recommend solution that will take care of that issue forever and provide you with written quote guaranteeing the price and time frame. We always handle this process in the way where we help you sidestep any and all expenses that tend to surprise people later in the project.
Stucco Repair Neptune Beach FL – No Work Is Too Big Or Too Small
We never use third party to do our stucco repair Neptune Beach FL. Stucco Repair Pros always capable of guaranteeing the quality of our work. It is harder to achieve when subcontractors are used on the job. We employ enough stucco repair professionals to handle any kind of stucco project and we own all the right equipment to do the job right and finish on time.
Stucco Repair Pros offers complete spectrum of stucco services from residential stucco repairs to commercial stucco installations. And everything in between. We offer stucco repair Neptune Beach FL services and cover entire Jacksonville metro area. We are always here for you when you call us for stucco crack repair, Coquina stucco repair, stucco installation, stucco removal, stucco chimney repair, stucco hole repair, stucco patch repair, etc.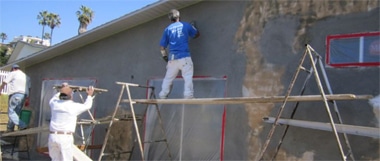 Top Stucco Repair Neptune Beach FL Pros
All of our employees love working for Stucco Repair Pros. Our leadership contributes this to the way we value our staff in the office and techs out in the field.
Our company keeps attracting great people who provide you with fantastic service every time. They know that Stucco Repair Pros stand for impeccable service and customer satisfaction.
We are assuming that you want to hire someone who will provide you with high quality work at extremely competitive price and someone who is able to deliver on time.
Trust Stucco Repair Pros to take care of all your stucco repair, stucco installation or stucco removal project.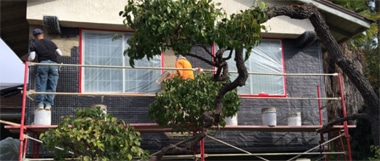 Start Stucco Repair Neptune Beach FL  Project
Most people that need stucco repair contractor do not have a slightest idea of a starting point in their quest to resolve stucco repair situation. This is the reason some of them put it off for as long as they have.
We are here to tell you that all you need to do is dial this number: (904) 606-5353. The hardest thing you will have to do is to talk to a very nice person who will help you schedule your written quote appointment at your home or business.
Our estimator will be dispatched to meet you at your convenience and the entire process will be handled from start to finish by Stucco Repair Pros. There will not be any surprises like time frame changes or budget increase requests.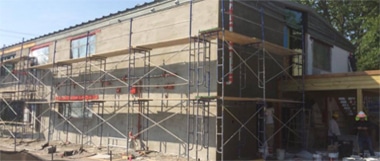 More About Stucco Repair Neptune Beach FL Pros
We made it very simple and easy to find out more about our company. To learn about who we are and what we stand for and do stop by our About Us page.
Or you can always call our office and we would be more then happy to spend some time with you answering your questions. Whether you need to know about our services, our availability, our One Year Warranty or anything else that is a concern.
Whatever the case might be, whether you are completing your dream home in beautiful Neptune Beach FL, your vacation home or need some stucco work on your condominium complex…
We want to be your stucco repair contractor.
You can learn more about stucco repair industry by visiting Florida Lath & Plaster Bureau homepage. Check out this cool stucco contractor skills videos:
We Would Love To Connect With You