Stucco Repair Middleburg FL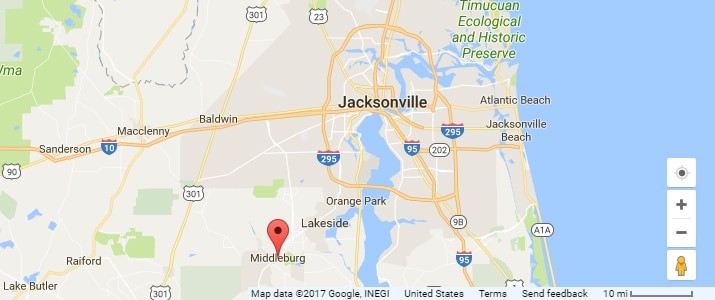 Need stucco repair Middleburg FL? Stucco Repair Pros are one of the leading local stucco repair Middleburg FL area contractors. We are stucco repair division of Willis Contractors, LLC. We bring quality workmanship, years of on the job experience and affordability to our customers who need stucco repair Middleburg FL services. We are considered as expert in residential stucco repair and commercial stucco repair services.
When we talk about stucco we are talking about durable, weather resistant low maintenance wall siding. It is used as an exterior wall covering. It is a mixture of water, lime, sand Portland cement and sometimes mixture includes synthetic fibers that make stucco strong and flexible at the same time.
In our humble opinion stucco is one of the best exterior wall coverings available today. It is one of the most used exterior wall systems in today's construction industry. Stucco contractors as well as home and business owners love to use stucco because of the variety of finishes available to them. It has countless textures, colors and possibilities.
Stucco Repair Middleburg FL – Call Our Office At (904) 606-5353 For FREE Estimate.
Experienced Stucco Repair Middleburg FL Contractors
Even though stucco is very durable and strong there comes a time in homeowner's or commercial structure owner's life where it needs repair. This can happen for many reasons… It could be improper installation or maintenance, natural disasters, like a hurricane or tornado. Or it could be just the climate of the area. Here in Florida we enjoy high temperatures and frequent rainstorms. In these weather conditions stucco cracks and stucco cracks need repair right way in order to prevent further damage.
That's where we come in. Stucco Repair Pros offer a wide variety of stucco services. Our stucco repair Middleburg FL professionals are very well versed in stucco repair, stucco installation and stucco removal services. We offer stucco chimney repair, exterior stucco wall repair, stucco hole repair, stucco crack repair, etc.
Stucco Repair Pros service entire Middleburg, Florida area and we are known to take care of the most difficult stucco repair projects. In our years in this industry we have helped hundreds if not thousands of clients ranging from small home owners to huge commercial property management organizations.
No Project Too Large Or Too Small For Stucco Repair Middleburg FL Pros
Stucco Repair Pros offers both residential stucco repair as well as commercial stucco repair. We are able to handle any stucco issue we come across. Having the necessary experience, manpower, and equipment we are able to take care of the projects that some companies usually decline.
Our company hires the best stucco repair techs in the business and we create working conditions that keep them working for Stucco Repair Pros for years to come. Our employee turnover rate is very low and that keeps Stucco Repair Pros fully staffed at all times and in turn we can offer and guarantee shorter stucco repair time frames with the same high quality work we promise to all our customers. Whether you own a small home or a condo building that has 5 floors you will get the same result – excellent stucco repair Middleburg FL service.
Due to the volume that we do every single year we have fantastic relationships with our suppliers who give us deep discounts on quality materials we use. Because of that reason we can pass these savings onto our customers and have them pay a little lest for the same top quality work we provide.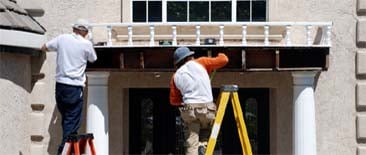 Start Your Stucco Repair Middleburg FL Project
Most people that are in need of stucco repair Middleburg FL services, stucco installation or stucco removal services have no idea where to start and how to find perfect stucco repair contractor who is local, licensed, insured, experience, available, and affordable. Oh, and they have to do great quality stucco work. Well, you just described Stucco Repair Pros. You do not need to find your long lost yellow pages and take a gamble by calling the guy with the biggest ad there. Anyone can order an ad anywhere. And the biggest ad only means that that business paid the most money.
Rely on our past customers who shared their experience with Stucco Repair Pros. You can visit our Stucco Repair Reviews page to check some of them out. These reviews are taken straight from sites like Google Reviews and Yelp Reviews.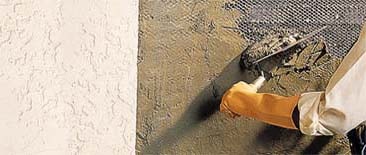 More About Stucco Repair Middleburg FL Pros
If you need to learn more about us and our company you can check out our About Us page. There we talk about our values, our expertise and methods we utilize in our efforts to provide the best stucco repair, stucco installation or stucco removal services possible.
You can always call our office and chat with our friendly office staff. They can answer any additional questions.
In everything we do Stucco Repair Pros tries its best to provide exceptional service. Rest assured that Stucco Repair Pros can and will do everything in our power to earn your business and earn your honest positive five star reviews.
It would love to earn your recommendation to your friends, your family and your neighbors.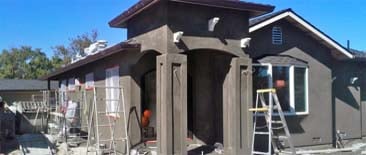 DIY Stucco Repair Middleburg FL Projects
We always advise everyone to use a licensed stucco repair contractor for any of their stucco repair projects. We understand that sometimes you will come across a small project that you are able to take care yourself.
For people like you we have created Tips & Tricks page where we share our knowledge about stucco repair, stucco installation or stucco removal.
You can find out how you can hire perfect stucco repair contractor reading How to Choose the Right Stucco Repair Contractors, learn about Exterior Stucco Maintenance Tips get some info on Top Stucco Crack Repair Caulk and Sealants and many other things.
We hope that information will be useful to you.
No Surprise Stucco Repair Middleburg FL Services
Stucco Repair Pros is upfront with our pricing, or promises of project completion times. We offer free written quotes before we start on any project. The reason we do it that way is because we do not like surprises as well. Our experienced estimators can meet you at your convenience, inspect your stucco repair, stucco installation or stucco removal situation analyze it and give you our recommendation and pricing in writing. That way you know exactly how much you need to invest to correct the issue.
At the time of the estimate our estimator will be able to answer any questions you might have about the process, severity of the problem and time frame for the remedy. We have done it thousands of times and can pinpoint everything with surgical precision.
Our stucco repair crew(s) will not leave the project until everything is finished. We move to another project only after stucco repairs are done, area is painted, construction debris are picked up and hauled away. Last thing that needs to happen for the project to be called complete is for you to tell us that you are very happy with the results. We even provide One Year Warranty on our work… just in case. This is how we were able to collect so many positive reviews that you can find all over the internet. Some say this is our success formula.
Stucco Repair Middleburg FL Military Discounts
Leadership and employees of Stucco Repair Pros wants everyone to know that we appreciate the sacrifices that men and women of our military have to endure. To show our appreciation and respect we give 10% OFF discount to our veterans or active-duty military personnel. Please call our staff and request this discount at a time of scheduling your FREE stucco estimates. Our company is grateful for you selfless service!
We provide following Stucco Repair, Stucco Installation and Stucco Removal Services in Middleburg FL:
Stucco Crack Repair
Hairline Stucco Crack Repair
Stucco Patch Repair
Exterior Stucco Repair
…
Stucco Installation
Stucco Remediation
Stucco Removal
Stucco Chimney Repair
…
Synthetic Stucco Repair
EIFS Repair
ReStucco A House
Stucco Wall Repair
…
If you would like to learn little more about stucco you can visit National One Coat Association page
Videos below might be of some interest for you as well:
We Would Love To Connect With You