Stucco Repair Jacksonville Beach FL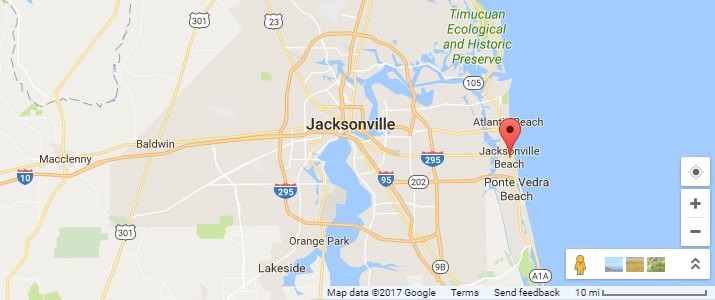 Welcome to Stucco Repair Jacksonville Beach FL! We are stucco repair division of Willis Contractors, LLC. You found the leading stucco contractors in Jacksonville Beach, FL and all of the surrounding areas. Our specialty is stucco siding, residential stucco repair for residential homes and commercial stucco repair for commercial buildings. Stucco Repair Pros take care of new and existing buildings and homes throughout Greater Jacksonville, FL area.  We provide stucco repair Jacksonville Beach FL services for our clients throughout Northeast Florida.
But at Stucco Repair Pros, we don't just repair stucco, we install it! Getting ready to install siding? Wondering which kind to choose? Why not go with the most cost effective, durable, and weather resistant choice: Stucco! Compared to other siding alternatives, stucco is the most customizable, and efficient choice. Or maybe you already have stucco siding, but have noticeable or substantial damage? Do you have extensive cracks in your stucco? Does it stand out every time you pull up to the house, or when you have guests?
Stucco Repair Jacksonville Beach FL – FREE Estimate Provided. Call (904) 606-5353
Top Notch Stucco Repair Jacksonville Beach FL Contractors
You might ask yourself: "Well what sets you apart from everybody else?" Good question.
First of all, we routinely repair stucco damage that other professionals can't. While they may not have the requisite ingenuity, tools, or know-how, we excel at all three! Second, we only employ knowledgeable professionals, there aren't any surprises during the repair process. Here at Stucco Repair Pros, we believe that experience breeds ingenuity and ingenuity breeds problem solving. Combined with our high quality standards, you get the best of both worlds: experience and expertise!
Third, our field techs are trained in accordance with our client-centered business model. Rather than do what's convenient for us, we do everything in our power to accommodate you and your needs. Specifically, this means we go the extra mile to make sure all your needs are communicated and understood. It means showing up on time within more reasonable time windows that fit your busy schedule, honoring our commitments to you no matter the cost, and completing our quality work within the time parameters we agreed upon. This might cost us in the short term, but the feedback we get from clients and the long term relationships we build make it worth while in the long term. This is proof that "nice businesses don't finish last!"
We won't be able to solve all your problems, do your taxes, or raise your kids – but if you have a stucco problem, give us a call! If you want to find out little more about Stucco Repair Pros you can check out our About Us page.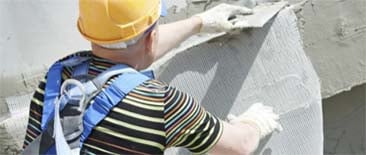 Experienced Stucco Repair Jacksonville Beach FL
We only hire experienced techs who are elite at what they do. We believe that real-world experience cannot be replicated or simulated. It can't be taught in a training curriculum or an online video. It's how we're able to say, with confidence: if you're going through it, we've been there, seen it, and fixed it.
We do stucco repair, stucco installation, stucco removal and pretty much anything that has to do with stucco. Contact us today so you can learn more about all of your stucco repair options for residential homes and business or industrial offices.
We are very strong believers in educating our customers so they can make educated decisions.
We believe that this is one of our most important jobs and we take pride in it. Our job is to protect and extend the life of Northeast Florida commercial buildings and residential homes.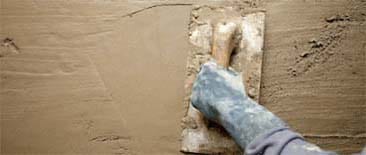 We are able to repair virtually any types of damage.
If you've ever seen what it costs to replace stucco, you probably didn't expect to see that many digits in the price. Instead, call us out to repair your damage and use the money you save to put one of your kids through college! Or buy a car! Other companies try to tack on as many charges and expenses as possible hoping for those high commissions.
Sure, money is nice. But we didn't build our reputation on nickel-and-diming our way to profits. We painstakingly developed our industry credibility by routinely and completely meeting and exceeding our clients' expectations.
Even cracks you didn't think were repairable, are most likely fixable with our techniques and equipment.
Though — like all contractors — we are bound by the laws of physics, we do have a wider scope of possibilities.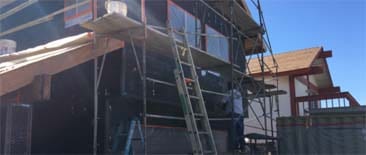 FREE Stucco Repair Jacksonville Beach FL Quotes
We come across all kinds of stucco issues both large and small every day in the greater Jacksonville, FL area. Please give us chance to come over and thoroughly inspect your exterior stucco problems.
We will always provide you with a FREE, no strings attached estimate for you to look over. Our potential customers are never pressured to do business with us. At your convenience, we will gladly answer all of your questions, talk about your expectations. We understand who The Boss is!
You may think you have to invest tens of thousands of dollars into replacing your stucco. Well, chances are, YOU DON'T! When done by a trained professional, replace jobs can turn into repair jobs. At least when we do it! At Stucco Repair Pros, we are just that – experts in repairing virtually any of your stucco cracks or other damage!
Military Discount By Stucco Repair Pros
Stucco Repair Pros 10% OFF discount is something that we love to offer when our veterans or active-duty military personnel call our office to inquire about our FREE stucco estimates. Our families sincerely thank you for your continuing sacrifice! 
Contact Stucco Repair Jacksonville Beach Pros
Please call us at (904) 606-5353, our friendly staff would love to hear from you and answer every question you might have about Stucco Repair Pros and our services. Our knowledgeable estimators are standing by to schedule a FREE No-Obligation Estimate appointment at a time that is convenient for you.
Don't have time to talk right now? You can always fill out Estimate request form on this page and one of our estimators will contact you ASAP.
To stay in the know of all stucco repair "ins and outs" we created Tips & Tricks page. We reveal industry secrets on that page regularly. To contact us for any other reason please use Contact Us page and fill out form there.
We provide following Stucco Services in Orange Park FL:
Stucco Crack Repair
Hairline Stucco Crack Repair
Stucco Patch Repair
Exterior Stucco Repair
…
Stucco Installation
Stucco Remediation
Stucco Removal
Stucco Chimney Repair
…
Synthetic Stucco Repair
EIFS Repair
ReStucco A House
Stucco Wall Repair
…
We Would Love To Connect With You